While working as Art Director at Significant Bit in 2018, I got the chance to develop a quiz game for paper manufacturer Holmen Paper Braviken to promote their business and historical museum in Norrköping. 
The users would pass the museum and the associated showroom where billboards would promote the quiz game. Using a QR-code the user would get access to the quiz and answer questions as fast as possible. The user got a score based on correct answers and time and the score would then be translated into a virtual tree where the higher the score the higher the tree in meters. The tree was then planted in a virtual forest projected on a wall inside the showroom, letting the user get a visual reference of his or hers quiz result. A high score list was also placed outside the showroom, showing the users with the highest trees. 
Role
UI Design, 3D, Game Design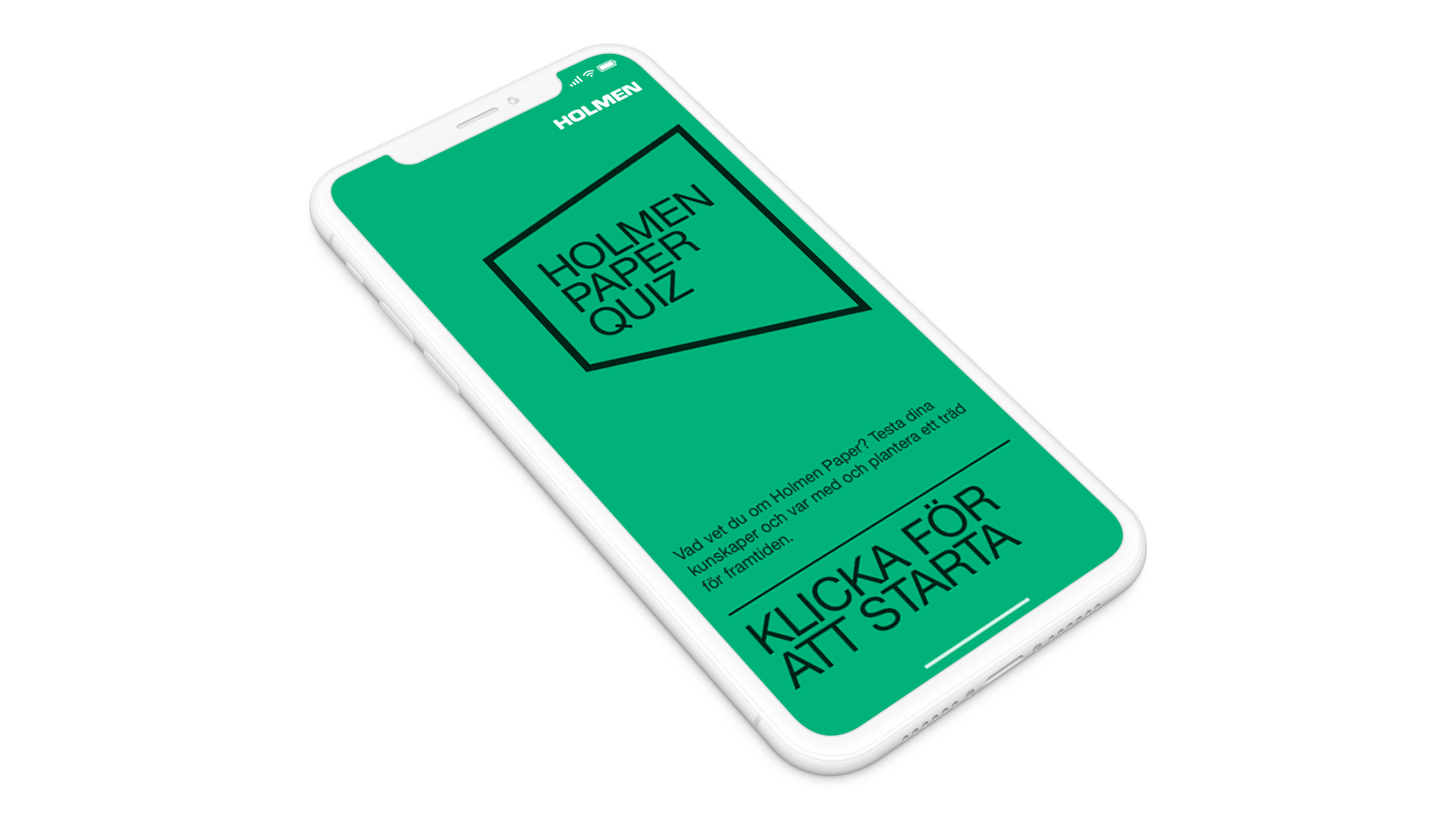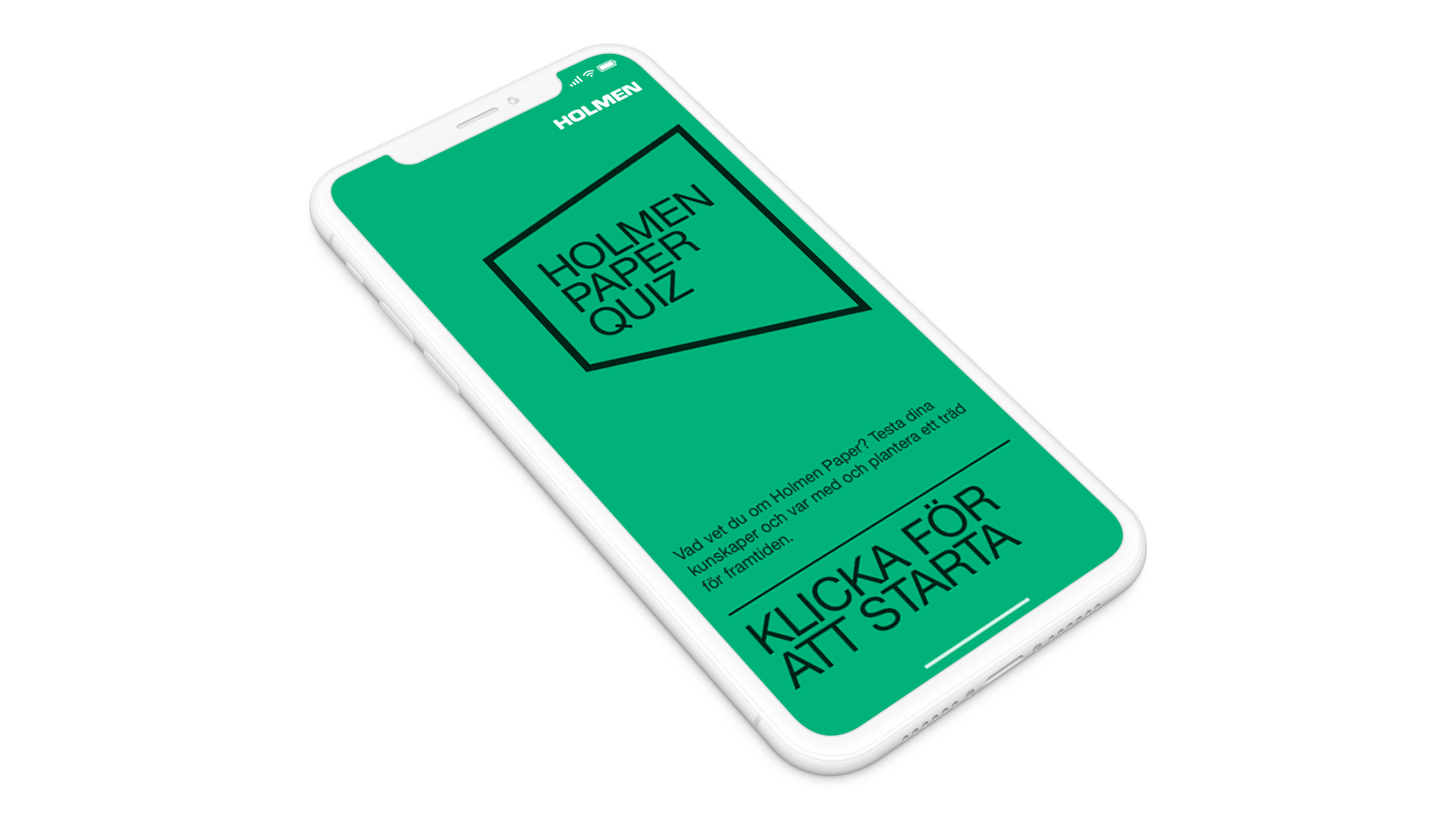 Dynamic interface
Some  love were put into the animations of the quiz interface to increase anticipation and pacing of the quiz experience.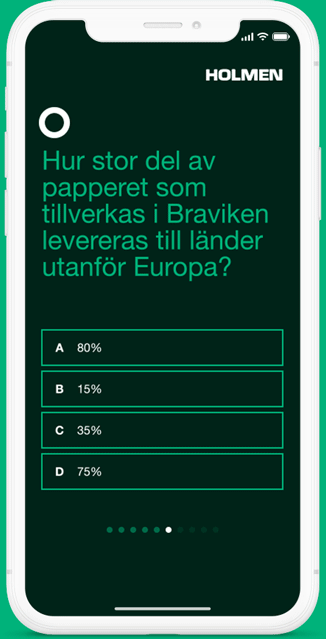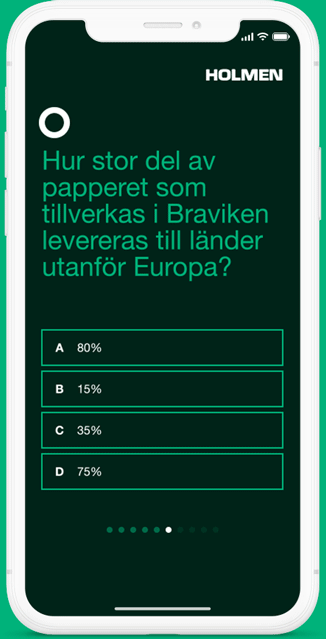 Virtual Forest
The virtual forest was created in Cinema 4D and Unity. Here the users would see their trees grow up in the middle of the screen, showing the height of their current tree. We choose a low poly style for the environment and used paper textures to give the impression of a forest made out of paper or cardboard.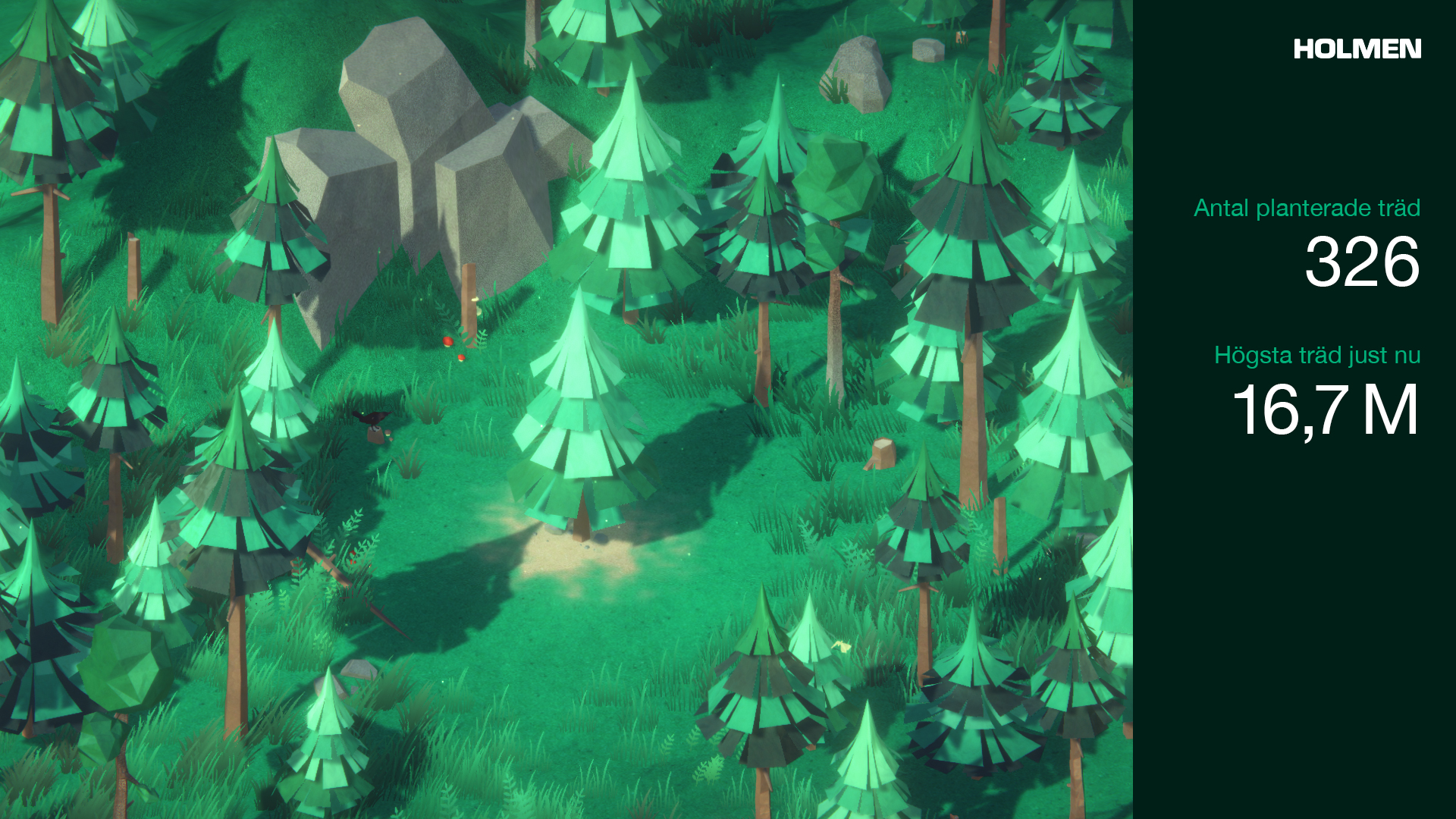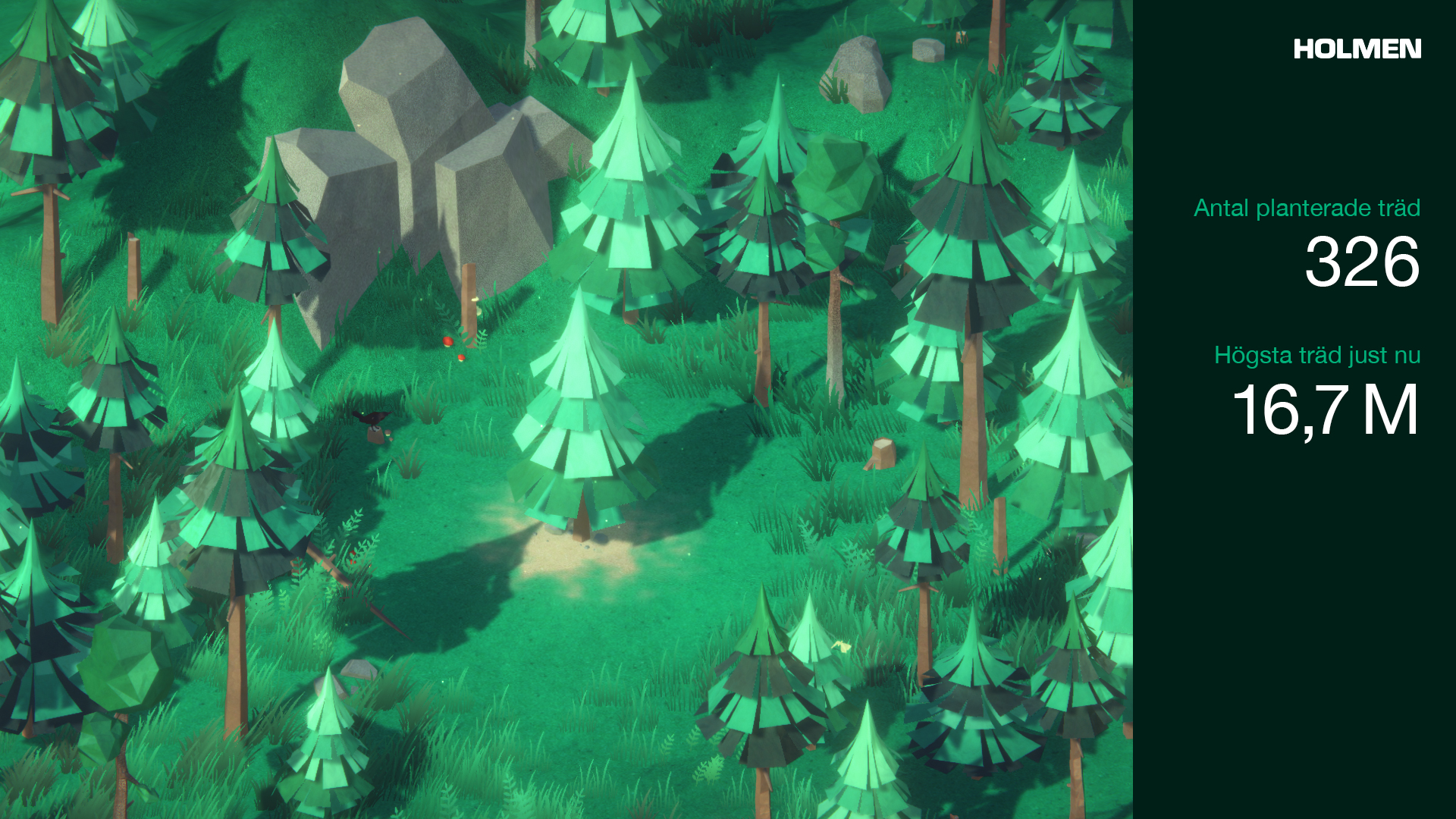 Printed onboarding
Graphics were printed on one of the windows of the showroom, instructing the users how to play the game.